Here we are on Day 4 of my week long giveaway. If you missed the first three days it's not too late! Click
HERE
,
HERE
, and
HERE
to enter the other raffles.
Today I'm spotlighting 3 blogs which means 3 different giveaways! All of these bloggers live somewhere I've been or REALLY want to visit!
First, let me introduce Michele from Coffee Cups and Lesson Plans.
Michele and I started blogging around the same time. We found each other through blog hopping, of course. The more we got sharing and "talking" the more that we discovered we have some things in common. We both love coffee! LOL! THEN I found out that Michele lives in my parents' hometown of Syracuse, New York. I still have many family members living there. I used to spend summers there when I was growing up. In fact, I have family that works in the Syracuse school system. Just a few days ago I found out that Michele lived in Cocoa Beach, Florida which is where I spent some of my childhood! It's funny when you meet someone from a place you know it seems to create an instant connection. Michele will be heading down Florida way this summer and we hope to meet up while she's here. I can't wait!
Please visit Michele's blog and her TpT store. She is giving away a product of your choice. So check out what you might like if you win. She creates some wonderful math and reading resources!
a Rafflecopter giveaway
Second in the line up today is Alison from Teaching Maths with Meaning.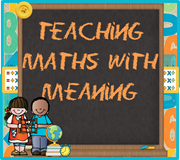 Alison comes to us from the other side of the globe (from me anyway). She is from the beautiful country of Australia, a place I would LOVE to visit someday (not sure I could handle the plane ride though!) It is so incredible to connect and "meet" teachers from all over the world and to share ideas with each other. I'm happy to "know" Alison. Visit her blog and her TpT store. She has created so many math resources there is sure to be something perfect for your class. In this raffle you could win Alison's best seller, Understanding Place Value. WOW! This set is full of so many activities.
Last, but not least, is a blogger from a place I have dreamed about going and I know I will get to someday! Introducing Corinna from
Surfin' through Second Grade
.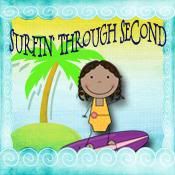 Corinna is from Hawaii! She surfs after school! How cool is that?! I also love that her kids wear flip flops to school and they take them off before they enter the classroom. Don't believe it? Check out this
post
. (I live in flip flops when I'm not at work) Enough of my jealousy! LOL! Corinna creates some incredible resources and clip art. She has many product for the Common Core classroom and I love that she offers them in different themes. For this raffle, she has generously offered Beach Bucks. Read this
post
to find out more about this awesome product.
a Rafflecopter giveaway
What is your dream vacation spot?? Leave a comment and let us know!
Two days left!! The raffles will close at midnight on Friday! I will pick the winners on March 23rd! Good Luck!